Visit us at the Redbrick showroom
redbrick@made.com
www.redbrickmill.co.uk
Opening hours
Mon - Fri: 9.30am - 5:30pm*
Thurs: 9.30am - 8:00pm
Sat: 9.00am - 6pm
Sun: 10.30am - 5pm
Bank Holidays: 10:00am - 5pm
*9.00am - 5.00pm 24 December
Closed 25 and 26 December
9.00am - 5.00pm 31 December
10.30am - 5.00pm 01 January

A Showroom in the North
The Redbrick showroom offers you the chance to touch, sit on and test a curated selection of our products. It's located near Leeds in Redbrick, the North's leading destination for interiors. And with 4 floors and 40 of the most exciting names in furniture, art, accessories, cookware and gifts, we're in good company.
We're proud of the products we make, and our showroom lets you get a good feel for our design and manufacture standards. So we've hand-picked a selection of our favourites, as well as some of our latest releases for you to see. Scroll down to find out which of our collections are currently in the showroom. As well as our products, our team will also be able to give you expert style advice and make an order for delivery.
You can find us on the top floor, and don't forget to sign in at one of our dedicated stations when you arrive.

Getting here
By Car
You'll find on the A652, close to The Mill Village. Check our map for more details.
By Bus & Train
Dewsbury Bus and Train Station is a seventeen minute walk from Redbrick. Taxis are available at the entrance to the station.
Redbrick is wheelchair accessible.
The One
Our new mattress, the One By Made is now on display alongside these beauties: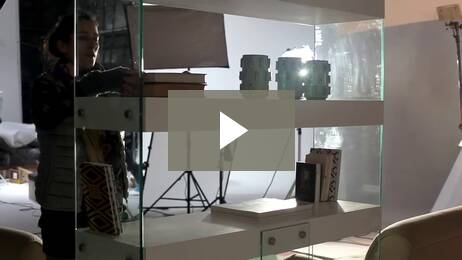 Now in the Redbrick showroom